You are currently on milwaukeetool.com - the US English Milwaukee Tool website
If you would like to view one of our other sites, click "Select Other Site" below to choose a different country/region/language Milwaukee Tool website
Select Other Site
RADIUS™ LED 70w Temporary Site Light
Easy Setup. Instant Light. No Maintenance. The New RADIUS™ LED 70w Temporary Site Light shatters expectations and brings a new level of innovation to the temporary lighting process. The 70w Temporary Site Light can be used in many construction environments from residential to large scale commercial jobs. The 70w Temporary Site Light has improved durability to virtually eliminate on-site maintenance. More importantly, the 70w Temporary Site Light improves the overall temporary jobsite lighting process. Out of the box the light comes with a standard 120v plug, and in large applications the Site Lights can be wired together with Romex or MC Cable for integration into temporary power systems from 120 to 277 volts. Once wired, the installation time is drastically improved with an integrated hang cable, and a Spring Loaded Cable Retention to ensure the light is secure once installed. With 7,700 lumens and operating at 70w, this light more than 30% more efficient than a 105w fluorescent and significantly outlasts HID competitors. Reducing the number of circuits needed for Temporary Jobsite Lighting, and lowering overall power consumption costs on the job, saving time and money.

LED 70W Temporary Site Light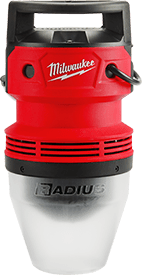 easy setup. instant light.
no maintenance.
Adapts
Integrated Wiring Terminal
Wire up once. Accepts 120-277V
Wire Strain Relief
Accepts 14/2 Romex to 10/2 MC
Spring Loaded Cable Retention
Easily Adjust Installation Height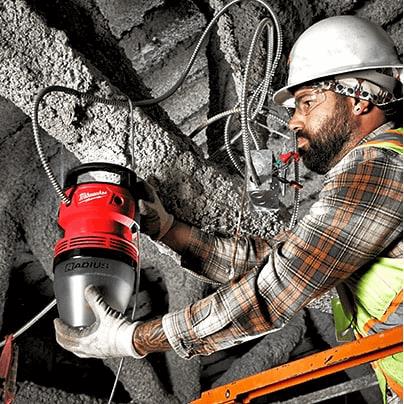 Performs
7,700 Lumens
Reduces Energy Cost by 30%
Survives
Impact Resistant
No On-Site Maintenance
Survives The Job. No On-Site Maintenance
7700 Lumens. Reduces Energy by 30%
Wire Up Once. Accepts 120-277v
Integrated Terminal Block, Accepts 120-277v
High Impact Polycarbonate Lens
Accepts Most Sizes of Romex and MC Cable
Reusable and Universal Strain Reliefs
Integrated Hang Cable
Integrated Spring Loaded Cable Retention
Replaceable Lens