One-Key™ Compatible Tools
We've integrated ONE-KEY™ into several of our premium product lines: M18 FUEL™, High Performance Lighting and FORCE LOGIC™ with many more solutions to come. Experience the cutting-edge ONE-KEY™ technology without any sacrifices in durability, run-time or performance.

M18 FUEL™ is engineered for the most demanding tradesmen in the world. Delivering unrivaled performance in a compact structure, all M18 FUEL™ products feature three Milwaukee®-exclusive innovations—The POWERSTATE™ Brushless Motor, REDLITHIUM™ Battery Pack and REDLINK PLUS™ Intelligence Hardware and Software—that deliver unmatched power, run-time and durability on the jobsite. Simply put, M18 FUEL™ tools are the most powerful 18v cordless tools in their class.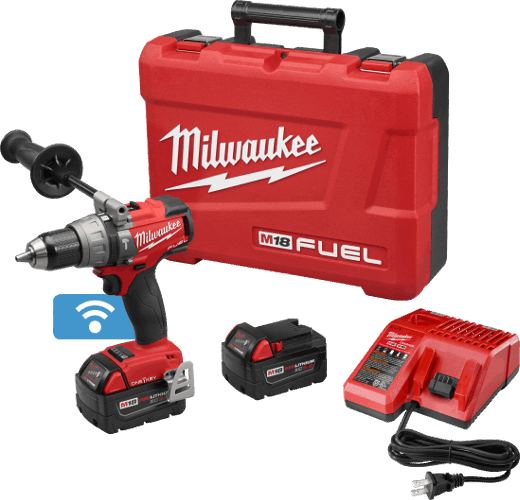 M18 FUEL™ with ONE-KEY™ 1/2" Hammer Drill/Driver Kit
2706-22
Learn More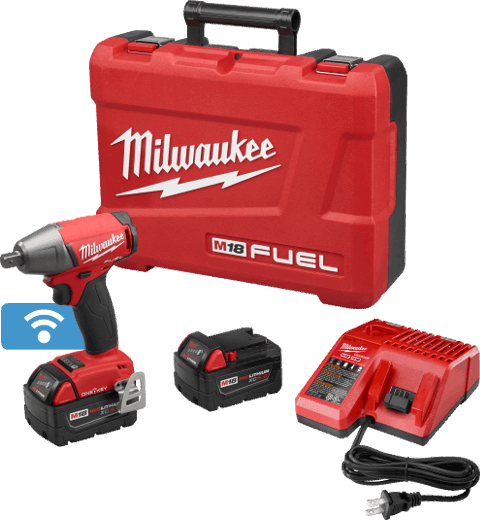 M18 FUEL™ with ONE-KEY™ 1/2" Compact Impact Wrench w/ Pin Detent Kit
2759-22
Learn More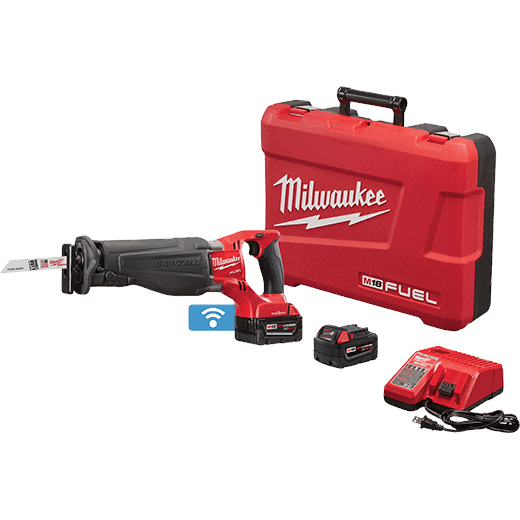 M18 FUEL™ SAWZALL® Reciprocating Saw w/ ONE-KEY™ Kit
2721-22
Also Available
2721-20, 2721-22HD
Learn More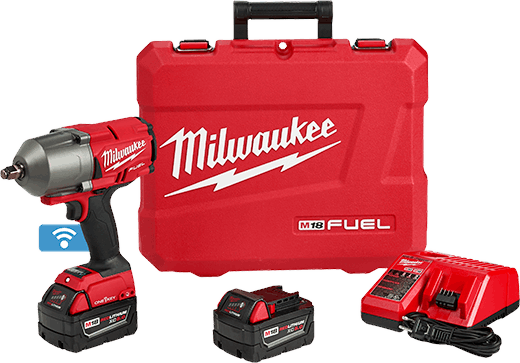 M18 FUEL™ w/ ONE-KEY™ High Torque Impact Wrench 1/2" Friction Ring Kit
2863-22
Learn More

FORCE LOGIC™ is engineered to not only improve upon, but fundamentally change the way high-force tools are used in the field. Through thoughtful design focused on workflow, each tool simplifies a complicated process to deliver the best user experience of its kind. Whether it's a knockout system that can be set-up without the weight of the tool for the easiest way to punch, or the 600 MCM Crimper that holds the connector for instant alignment and the fastest repetitive crimps, FORCE LOGIC™ always delivers the smartest way to work.
High Output Lighting
The industry's first system of high output LED lights to offer full day run-times in portable packages, these LED lights utilize the most advanced lighting technology to deliver a consistent beam, optimized color temperature and true representation of colors and detail leading to a more productive work area. Uniquely designed to ADAPT, PERFORM and SURVIVE the daily demands of professional use, these lights shine brighter and last longer.